It is already November and the Halloween and Day of the Dead celebrations are over. It's time to start preparing for the New Year's Eve Parties, and there is no better place to celebrate these dates than in Las Vegas.
What to do in Las Vegas at Christmas?
Christmas dinner in Las Vegas
Celebrate Christmas in Las Vegas Dining at one of the Best Restaurants in the City. This package includes access to the Brazilian steakhouse Pampas, at the Planet Hollywood Hotel.
You can eat as much as you can of 12 different types of meats at your table, including Turkey, Smoked Ham, Salad Bar and Classic Dishes. It also includes drinks (non-alcoholic) and dessert of the house. A cool one! for only $ 149.00 USD per adult and $ 75 for children from 5 to 11 years old.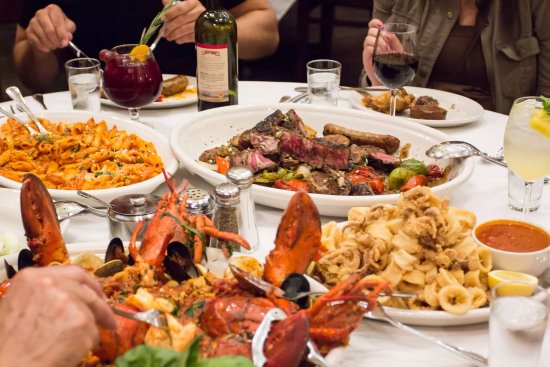 What to do in Las Vegas on New Years?
New Years dinner in Las Vegas
Celebrate the arrival of 2022 like the greats with this spectacular package in which you will enjoy a delicious dinner. Enjoy and celebrate with this really affordable package, considering that most of the dinners for this date in Las Vegas are really expensive.
You can choose between the Brazilian Restaurant of Meats Pampas, at Planet Hollywood or you can dine at the Carlos N 'Charlie's Mexican Restaurant. In both restaurants you will have different options that you will not have to owe.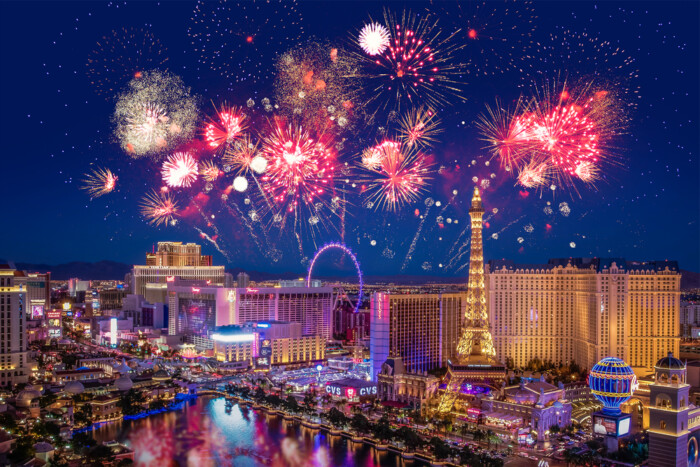 New Years at the Omnia Night Center
One of the most requested options is to ring in the New Year at a nightclub in the middle of a spectacular party. You will have VIP access and you can have a great night celebrating at one of the best parties in Las Vegas.