Welcome to Las Vegas, the ultimate entertainment capital of the world! Whether you're here to gamble, see a show, or just soak up the vibrant atmosphere, finding the perfect hotel room is key to having a memorable stay. With so many options to choose from, it can be overwhelming to decide where to book your accommodations. That's why we've put together this guide to help you find the best Las Vegas hotel rooms that meet your needs and budget.
Factors to Consider When Booking a Las Vegas Hotel Room
When it comes to finding the perfect hotel room in Las Vegas, there are several factors to keep in mind. Consider the following:
Location:

The location of your hotel can make a big difference in your overall experience. If you're interested in being close to the action, look for hotels on the Strip or downtown. If you prefer a quieter location, consider hotels off the beaten path.

Price:

Las Vegas offers a wide range of hotel options, from budget-friendly to high-end luxury. Determine your budget before you start your search, and be sure to factor in resort fees and taxes.

Amenities:

From pools and spas to restaurants and bars, hotels in Las Vegas offer a variety of amenities to suit your needs. Consider what's important to you, and choose a hotel that offers the amenities you're looking for.

Room size and type

Are you traveling solo, with a group, or with family? Make sure to choose a room size and type that can comfortably accommodate everyone in your party.
Types of Las Vegas Hotel Rooms
Las Vegas offers a diverse range of hotel rooms to suit all types of travelers. Some of the most popular types of rooms include:
Standard rooms:

These rooms are typically the most affordable option and offer basic amenities.

Suites:

If you're looking for more space and luxury, consider booking a suite. These rooms often feature separate living areas and additional amenities like whirlpool tubs and wet bars.

Villas:

For the ultimate in luxury, villas offer expansive living spaces, private pools, and other high-end amenities
Top Las Vegas Hotels for Different Budgets
Whether you're on a tight budget or looking to splurge, Las Vegas has a hotel to meet your needs. Here are some of the top hotels for different budgets:
Budget:

Circus Circus, Excalibur, and the Flamingo are all affordable options that offer basic amenities and prime locations.

Mid-range:

The Mirage, Mandalay Bay, and the Luxor offer a balance of affordability and luxury.

Luxury:

The Bellagio, the Venetian, and the Wynn are some of the most luxurious hotels in Las Vegas, with amenities like fine dining, spas, and high-end shopping.
Frequently Asked Questions About Las Vegas Hotel Rooms
What is the average price of a Las Vegas hotel room?
The average price of a Las Vegas hotel room varies depending on the season and location. On average, you can expect to pay around $150-$200 per night for a standard room on the Strip.
What is a resort fee?
A resort fee is an additional charge that many hotels in Las Vegas add to your bill. This fee covers amenities like pool access, fitness center use, and Wi-Fi. The cost of the resort fee varies by hotel and can range from $20 to $45 per night. It's important to factor in the resort fee when budgeting for your Las Vegas hotel stay.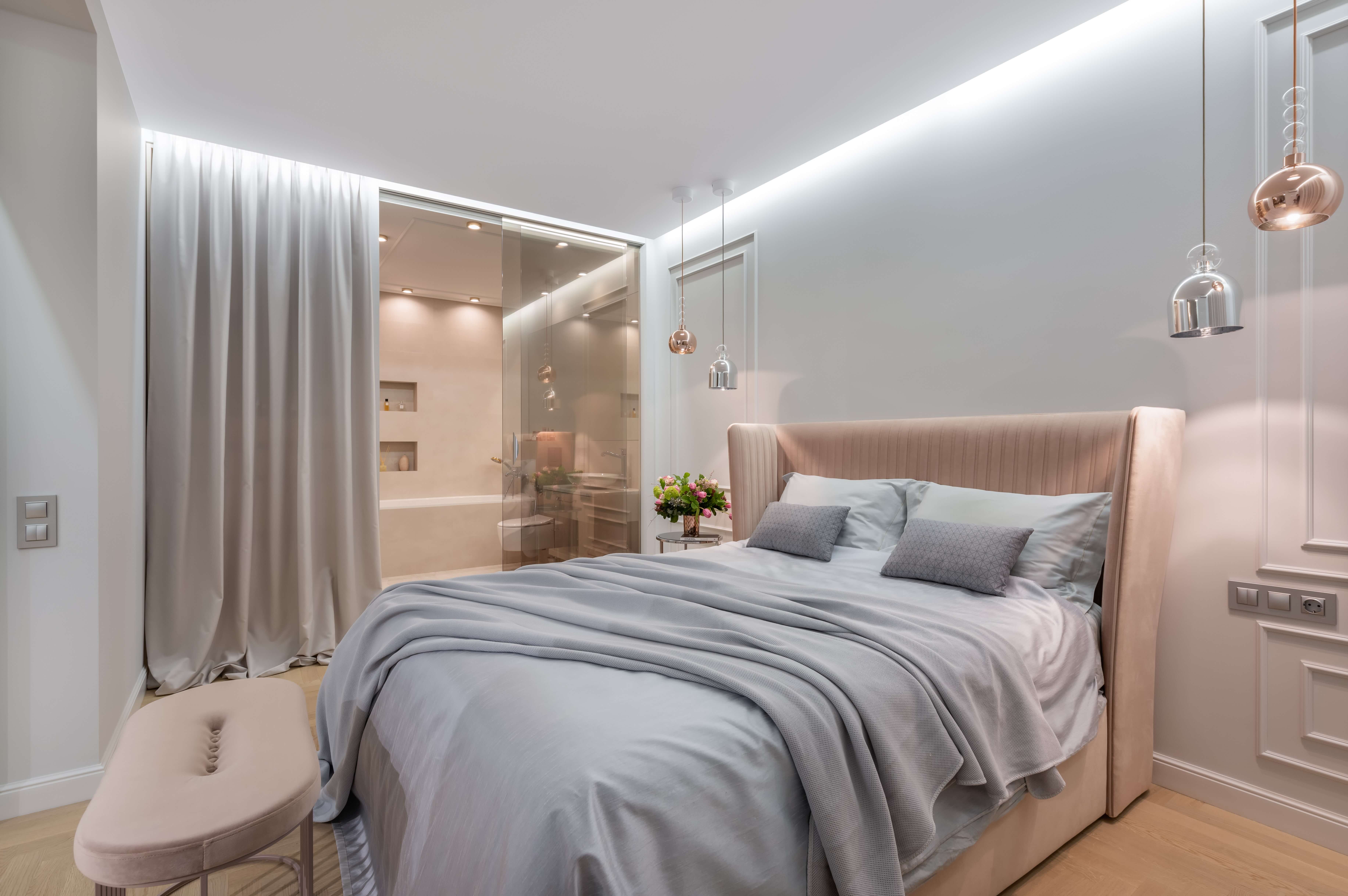 Conclusion
Las Vegas is a destination that truly has something for everyone, and finding the perfect hotel room can enhance your overall experience. By considering factors like location, price, and amenities, you can find the ideal hotel room for your needs and budget. Whether you're looking for a budget-friendly option or a luxurious villa, Las Vegas has it all. So what are you waiting for? Start planning your Las Vegas adventure today and experience all that this iconic city has to offer.