The best late-night pool parties in Las Vegas.
Nightly pool parties are considered the most "epic" parties in Las Vegas. With temperatures topping 100 degrees during hot summer nights, no one likes being trapped inside a sweaty nightclub. This is why nightly pool parties are becoming more and more popular.
Grab your trunks, bikinis, and floats and splash around - here's our updated guide to the best late-night pool parties in Las Vegas.
Nightswim in XS
Within Encore Las Vegas, XS Nightclub is one of the highest grossing nightclubs in the United States. It is also home to the best nightly pool parties called Nightswim.
Nightswim on Sundays brings a new approach by opening up the pool area and turning the club into one of the craziest nights in Las Vegas. Feel free to see people splashing water everywhere and pumping fists all night.
Nightswim regularly sells out every weekend: Feel free to buy your XS Las Vegas tickets asap.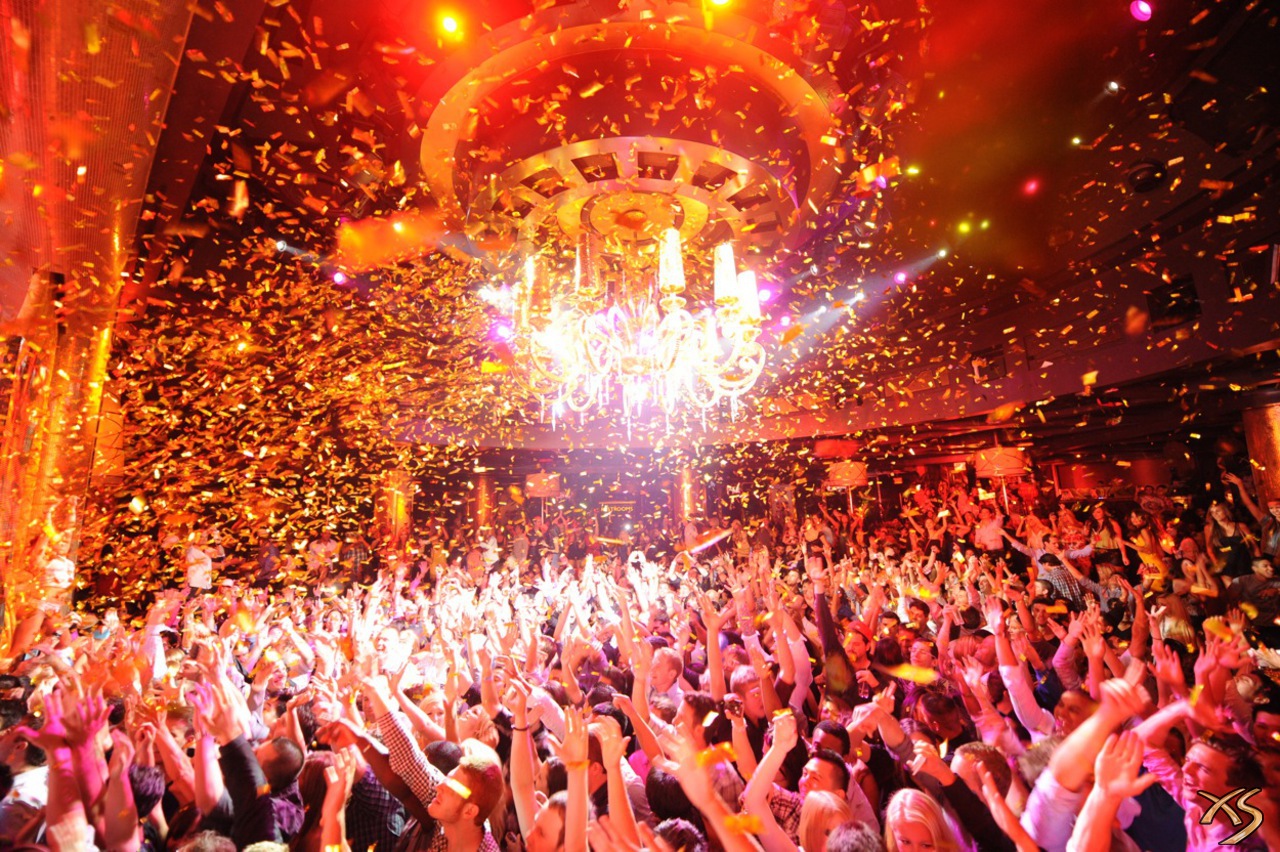 Soak In KAOS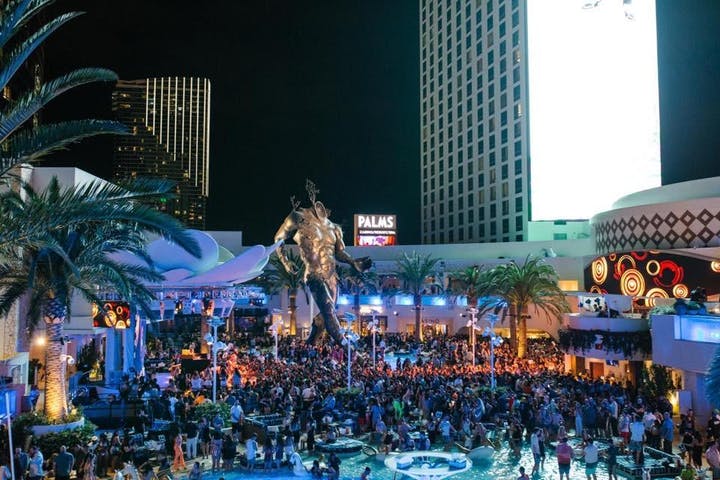 Located inside the popular Palms hotel, KAOS is the largest nightclub in Las Vegas. On Sunday nights, KAOS transforms into a massive nighttime pool party.
With DJs and performances by Marshmello, Cardi B, G-Eazy, J Balvin, and more, SOAK Sundays at KAOS is an amazing party every time. Tickets for KAOS are on sale now.
Encore Beach Club At Night
A nightly pool party is not enough for the luxurious Encore Las Vegas hotel: Encore Beach Club at Night ("EBC at Night") offers a similar party atmosphere as Nightswim at XS.
EBC at Night is also staggeringly large and spacious. Both EBC at Night and Nightswim at XS are good options, especially if you are staying on Wynn or Encore. You will need tickets to enter EBC At Night.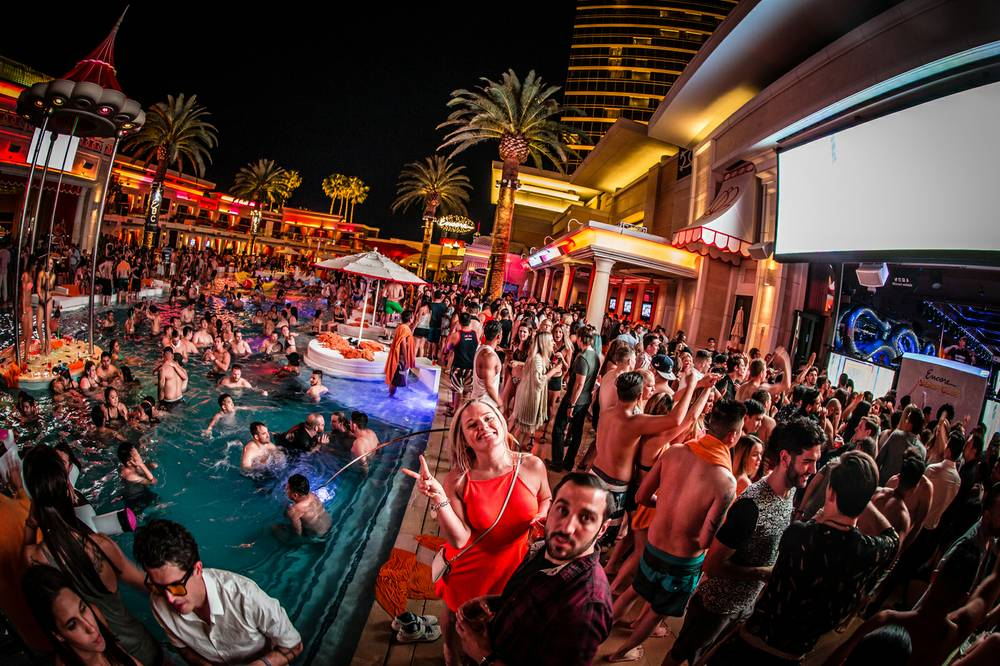 Please note that nightly pool parties generally have their own dress code.
If you are looking for the best family friendly pool parties during the day, check out Top 5 family friendly pool parties.