Part of the charm of the Sin City it's the feeling to make you feel like you were on a sitcom where it's all about the night, friends and cheers. We help you to live the fantasy in a rooftop, whether you're planning to start the day or end the day, there are rooftop bars in Las Vegas with incredible views for your Instagram Stories!
The 3 best rooftop bars in Las Vegas to cheer in 2023
Legacy Club
Enjoy the sunset of Las Vegas on the Circa's 60th floor. There are fire pits around to make it more romantic. Relax with the best view of the valley and a drink selection with classics and mixology news. You can even make your own Old Fashioned!
Sunday – Thursday: 4pm to 2am
Friday – Saturday: 2pm to 4am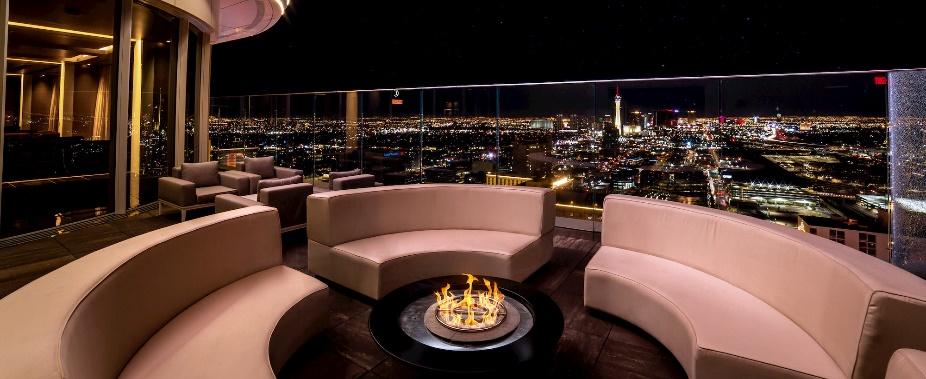 Apex Social Club

The most iconic attractions from Las Vegas are framed in the view of the Apex Social Club (before the well-known Ghost Bar). The 55th floor of the Palms Casino Resort, it's the perfect place to have an intimate chat or talk about the upcoming night.
Their modern design makes a match with their incredible mixology menu. If you want to feel like a real influencer, visit it.
Wednesday-Thursday: 7:00 PM to 2:00 AM
Friday – Saturday: 9:00 PM to 4:00 AM
LIVE ENTERTAINMENT
Wednesday – Thursday: 10:00 PM to 2:00 AM
Friday - Saturday: 10:00 PM to 4:00 AM
Foundation room
Classics never pass away, and the proof is this gorgeous rooftop with amazing views of Las Vegas. Set on the 63rd floor of the Mandala Bay, you can dinner, drink like the bigger and dance till the sun appears on the horizon.
If you love it enough, you can apply for the Foundation Room VIP Club, so you never have to ask for a seat!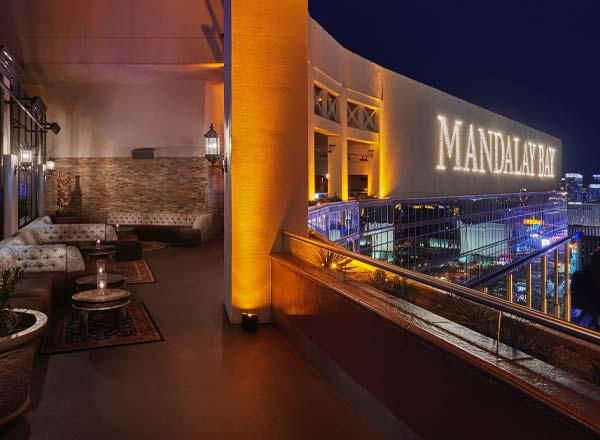 Now you're ready to put your drinks up! This was our list of the best rooftop bars in Las Vegas to cheer,you can discover more for your own, but please come back here and post it. And if you cheer more than expected, don't miss our article on How To Cure A Hangover.