EDC Las Vegas 2023 it's closer than you think! This festival, it's claimed as one of the best in the whole world. But Las Vegas Edition has something different to any other: the atmosphere of freedom, all fun allowed concept and the promise of partying all day and night.
What's EDC?
Simple: one of the biggest festivals in the world. The Electric Daisy Festival it's hosted by the company Insonmiac and, in fact, it all stars as a warehouse party in Los Angeles in 1997. Acclaimed for the electronic music lovers, the experience soon became international.
Where is EDC?
USA: Los Angeles, Puerto Rico, Dallas, New York, Chicago and Orlando.
International: México, London, Brazil, India, Japan, China and Korea.
EDC LAS VEGAS 2023: YOUR GUIDE TO RAVE LIKE AN ANIMAL
Tickets for EDC Las Vegas
At the time, there are only tickets for the GA+Experience Pass ($710 USD with taxes) and VIP Elevated Experience Pass (from $1,150 USD which include fast entry and access to the bars).
You can buy tickets on the official site.
Dates and Directions
From May 19th to May 21th the desert of Las Vegas will be the stage of the rave. The home base, it's the same since 2011: Las Vegas Motor Speedway.
Venue Address: Las Vegas Motor Speedway, 7000 N. Las Vegas Blvd, Las Vegas, NV 89115
The best of this year
You'll be dancing with David Guetta, Martin Garrix, Tiësto, Armin Van Buuren, Marshmello, Afrojack, Vini Vici, Zedd and Duke Dumont. But there are more than 50 of the best DJ and set of the whole word.
Official lineup of EDC Las Vegas 2023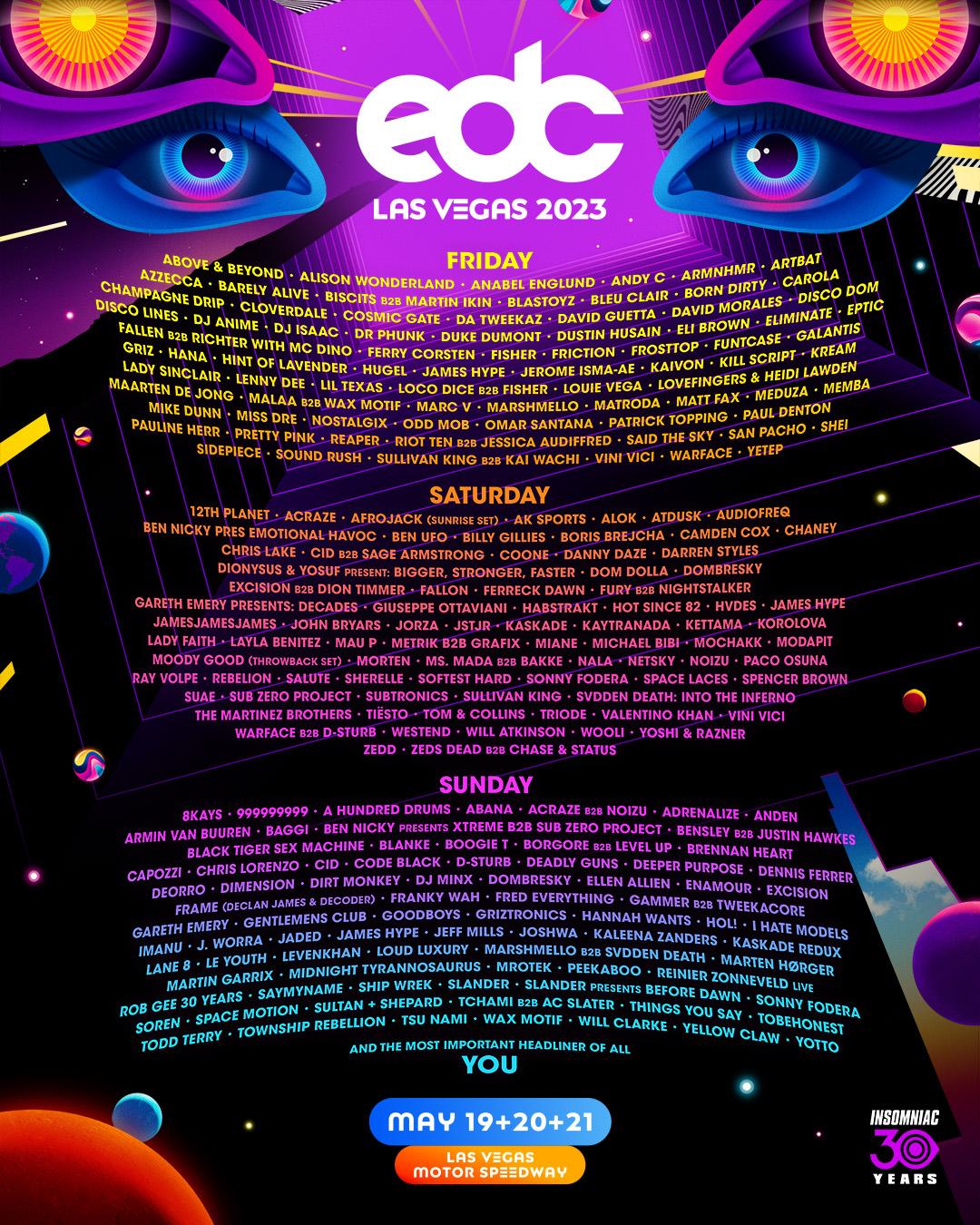 Did you know you can get married in EDC?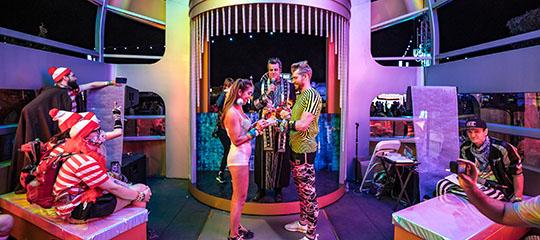 Yes, the festivals offers legal and non-legal unions to the style of Las Vegas
Camp EDC Las Vegas
Yes, you camp to live the full experience of the rave 24/7. There are some modalities like Moon Glow (the basic, you have to bring your own tent), Desert Rose (they give you a tent and space) and RV camping (for recreational vehicles).
Unfortunately, at the time this article it's writing, these all are sold out, but it's a waitlist.
The EDC Las Vegas 2023 will be of the best parties of the year, so don't miss it! Remember that if you have time, you can enjoy another activities on your trip. Check out the article 5 Things To See And Do In Las Vegas.