Eat a lot, it's no a sin in this city: IT'S A MUST! You can taste the food from all over the world in the Best Buffet In Las Vegas 2023. It doesn't matter if your budget is a lot or a little, keep reading to discover the best options to eat like a king in Las Vegas.
Top Of The Best Buffet In Las Vegas 2023
Bacchanal Buffet in Caesar's Palace
More than 100 dishes in the 10 show kitchens available, with over 100 vegetarian options and a whole station of seafood. This buffet is one of the most famous in the city, actually it was selected as "Best Buffet in Las Vegas" by USA TODAY. You can visit it as many times you want for 24 hours, FOR THE SAME PRICE!
Price:
Adults: $64.99
Kids 4-10: $32.50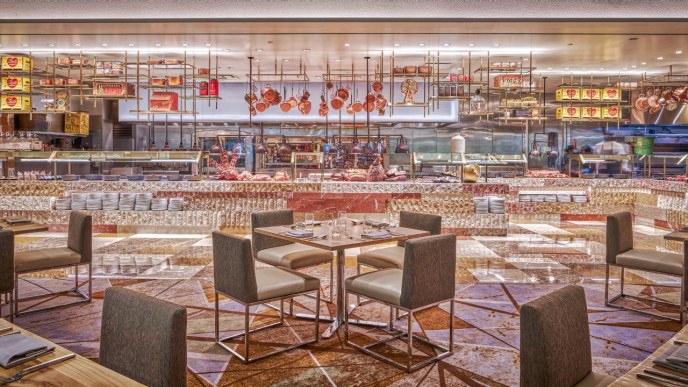 The Buffet in Bellagio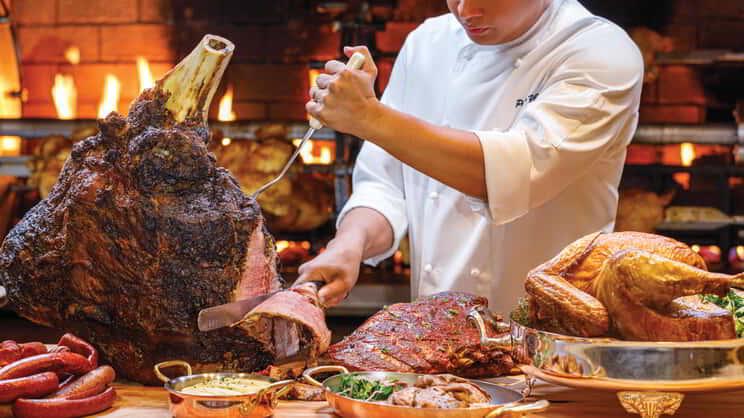 Italian, Japanese, Chinese and American cuisines are combined in this wonderful buffet made by chefs who offered a live-action show. Fresh pastries and an infinitive dessert station will conquer the heart of the sweet flavors lovers. They have an Italian grill night on Wednesdays and their famous crab legs dinner on Saturday and Sunday.
Price from $41.99 to $64.99 per person (kids under 5 are free and under 11 gets a 50% off)
Wicked Spoon
Yes, you can visit the Cosmopolitan and eat like a king at the same time! Enjoy of the best brunch station in Las Vegas. The multicultural cuisine it's served in plated individual portions (perfect for Instagram!) but you still can fill your hunger.
Price: From $38 to $49 per adult (depending on the day and time).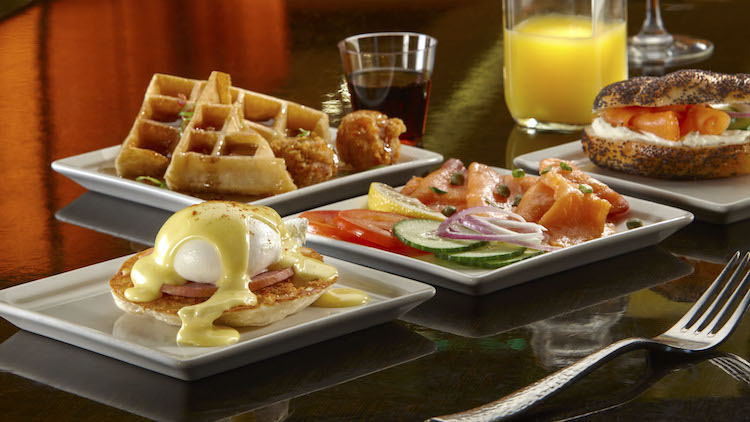 A.Y.S.E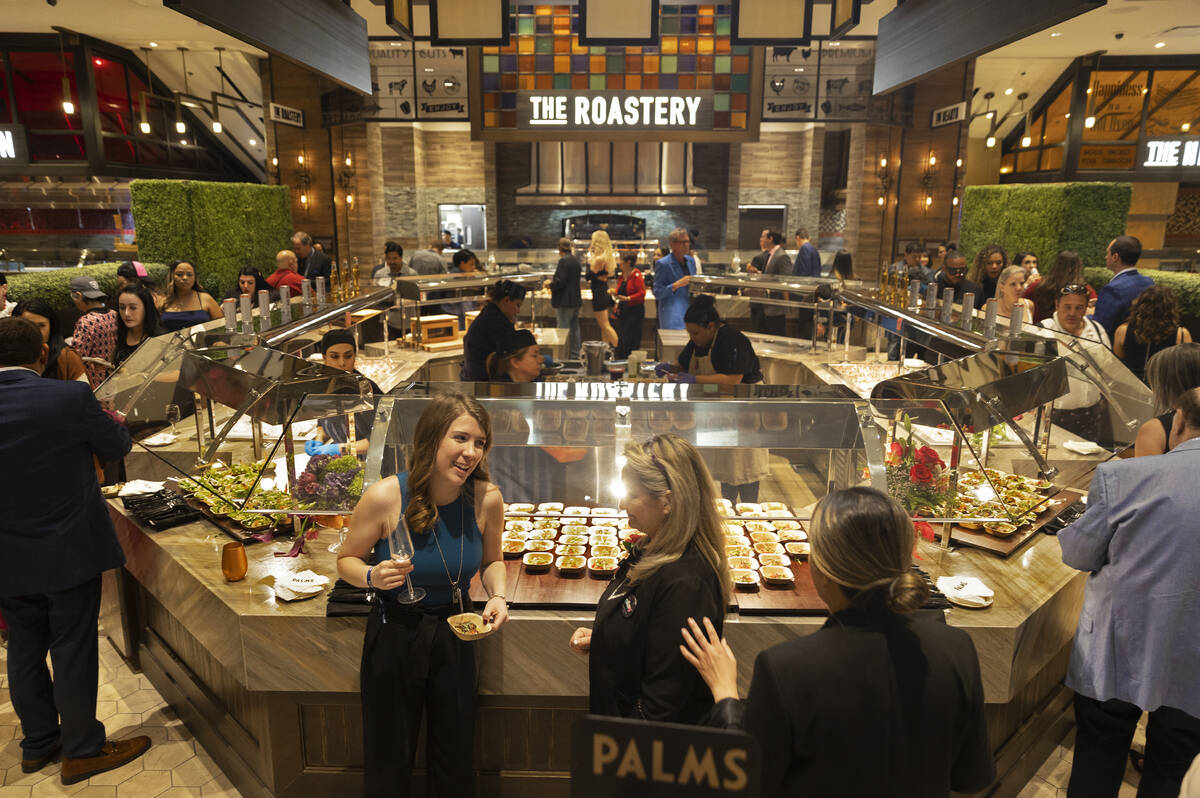 7 station to fill you up! From seafood to the carving station, this place was made to enjoy flavors from all over the world. They're famous for their crab legs (Wednesdays). This place it's very popular as one of the Best Buffet In Las Vegas, so make sure to ask for a reservation here.
Price: from $32.99 (brunch) to $64.99 (on Lobster Dinner).
Price: From $38 to $49 per adult (depending on the day and time).
Lakeside Jazz Brunch
Welcome to the tropical vibes of this amazing buffet. Star chef, David Middleton, make a tropical experience with the hottest seafood: Florida's stone crabs are delicious, the variety of steaks and cops are incredible and their program "ocean to table" give you fresh Hawaiian fishes to your plate.
Make a reservation here