Is Las Vegas Safe? What a traveler needs to know
Las Vegas is considered by many people to be one of the most fun and memorable cities in the world. But this attraction is fueled by greater debauchery and lower inhibitions, making it a place for criminals and scammers looking for unwitting travelers. Some of the surrounding poverty also gives way to gang violence in certain areas outside of the big city.
Is Las Vegas Safe?
For those of you who haven't been to Las Vegas, you can believe that just walking from one end of the Strip to the other. It's only five miles. But five miles in this city is not the same as five miles in another. Your best bet for looking at all you want is to start at one end and work your way to the other. We recommend starting at the Four Seasons and moving towards the STRAT Hotel, Casino & Skypod. And please listen to us when we say don't try to walk to all the attractions.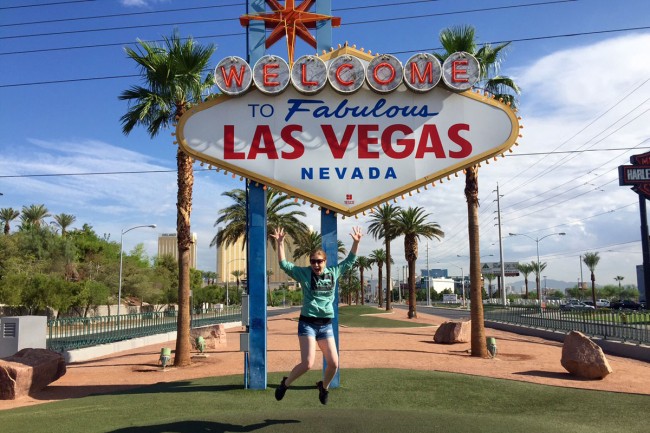 However, Las Vegas has a higher crime rate than the national average, crimes can vary, as it can be against property and violent crimes. Here's how to avoid unsafe areas and people in Las Vegas.
Tips for a safe trip in Las Vegas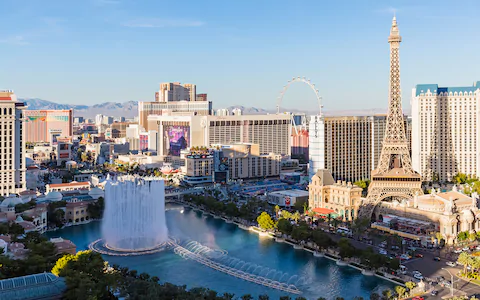 You must first know which neighborhoods and areas of Las Vegas to avoid. Although some city agencies and officials are taking preventive measures against crime and violence, gangs to date remain quite active in and around the city. Las Vegas gangs are often named after the neighborhoods in which they commit their crimes, so it's a good idea to search for the neighborhoods you intend to visit before you arrive.
Know how to get around safely in Las Vegas. The monorail maintains strict security measures. Stay alert and vigilant if you park your car in large parking structures or use app-based rental cars like Uber and Lyft.
Avoid buying from street vendors in Las Vegas, especially bottled water or VIP passes. Scammers are always present in Sin City, so be vigilant and trust your instincts. Don't drink too much alcohol and never leave your drink forgotten.
The best security products for travelers in Las Vegas
Safe places in Las Vegas and which ones to avoid
Las Vegas as we know it was basically founded by the mob, and gangs still disrupt some areas. The Strip, where most tourists live, is basically a safe place to have fun. The city has a great economic interest in keeping the Strip safe and traveler-friendly, so it is very well lit (actually one of the best lit streets in the world) with security cameras everywhere, and the brightest parts of Las Vegas Boulevard are closely watched. For the police.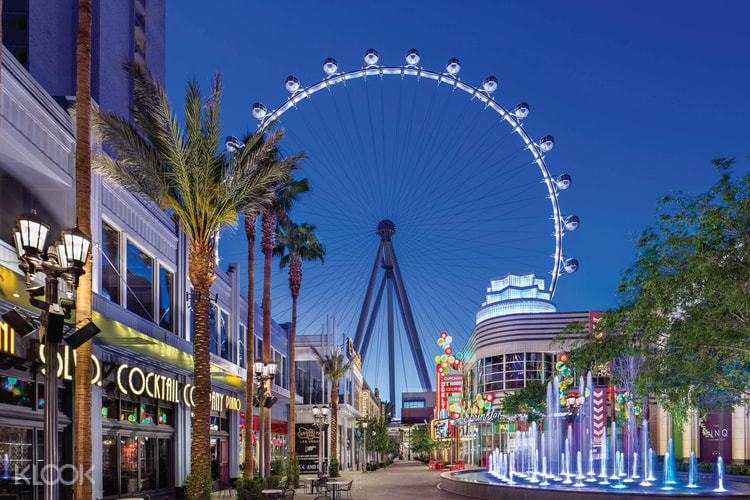 However, once you get off the Strip, you will need to be more vigilant. Its side streets are dark at night and become unsafe, especially north of the Encore complex. Near the University of Nevada Las Vegas (UNLV) and near McCarran International Airport, an increase in theft and vandalism has been discovered.
The west side of Las Vegas has a history of gang violence, and it is well known that high-profile gangs are still at work. An important Las Vegas safety tip is that some gangs are named after the neighborhoods in which they are active - the Gerson Park Kingsmen are named after the Gerson Park public housing complex, for example. There are also gangs named after Donna Street and Vegas Heights. Based on the reports, the Las Vegas Valley has become home to hundreds of street gangs in recent years.
How to get around safely in Las Vegas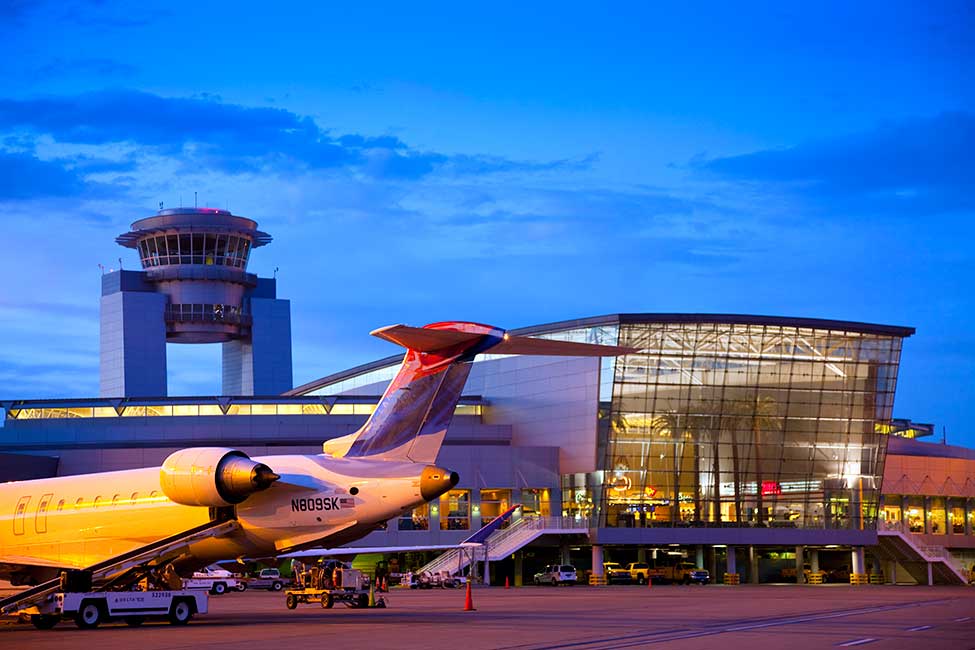 Thanks to numerous hotel complexes, Las Vegas is a safe city to get around if you are comfortable taking shuttles, monorails, and rental cars. If you rent a car, don't take long to park it in a garage or parking lot, especially at night.
The Las Vegas Monorail is a fun and safe way to get around the Strip, with active cameras on every train and at every station. Additionally, all stations are staffed with dedicated security officers, the system performs daily maintenance tests, and explosives detection dogs are on duty every day. The city's bus system is also quite reliable and safe, and incidents are often rare. Las Vegas public buses are equipped with real-time surveillance cameras.
Uber and Lyft are also very active in Las Vegas, and rideshare drivers must pass a vehicle inspection to drive in Las Vegas. If you choose to hire a driver, keep in mind that Uber has also recently added a 911 button to its app, as well as the ability to share your ride progress with others. Taxis are also often available, but like taxis in many other cities, they are difficult to track and often more expensive than Uber and Lyft.
Many people prefer to walk the Strip every day, which is fun, especially if you are visiting Las Vegas for the first time and want to experience it fully. However, whether you are on the Boulevard or in a casino, remember to keep all your valuables close to you - pickpockets are very prevalent in Las Vegas, probably because it is a city with a lot of cash. If you are in a public space as part of a large crowd, be extremely vigilant, as you would in other cities.
Most common travel scams in Las Vegas
Keep in mind that Las Vegas is a paradise for those who are only looking to rip off first-time travelers. Do not buy bottled water from unlicensed vendors: According to the Las Vegas Metropolitan Police Department, street vendors have been found selling used water bottles that were refilled with tap water.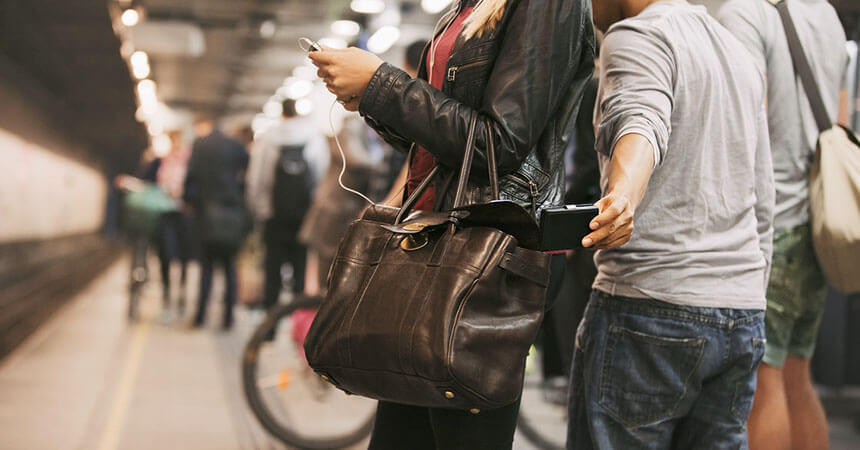 I also avoided buying "VIP passes" from people on the street or who come up to you in a casino, as they could be fake. Even accepting free "VIP passes" and then showing up where you're supposed to can waste your time - once you get there, other promoters could come to rip you off even more. Use a trusted service to get VIP passes or any other pass.
Avoid participating in gambling games outside of casinos, such as the three-card deck. These are rarely regulated by anyone and are often scams. If people appear to be winning off these, they could even be actors who are part of the scam.
And one last tip, don't drink too much alcohol. Stay alert and never lose sight of your drink. Las Vegas is a city that is fueled by alcohol consumption, and hunters can use that to their advantage, even to put something in their drink.