VIVA LAS VEGAS! The city of 24/7 entertaining, it's famous from their hotels, casinos and fun. Where to stay in Las Vegas? It depends if you're looking for a family holidays, gambling or forget who you are for a night with your friends, but if you want it all at the same time your option is clear:
What is Las Vegas Strip?
This legendary stretch of road, approximately 4.2 miles long, was named after Los Angeles police officer Guy McAfee's hometown Sunset Strip. Here, you'll find the world's most famous hotels and casinos, making it a must-visit destination for travelers and photographers alike. Spanning about 3 miles, the Strip is bounded by the iconic Stratosphere Tower in the north and the vibrant MGM Grand and New York New York in the south. Get ready to immerse yourself in the glitz, glamour, and excitement of this renowned avenue.
Best Hotels in Vegas Strip: from the cheapest to the most luxury
Harrah's Las Vegas Hotel & Casino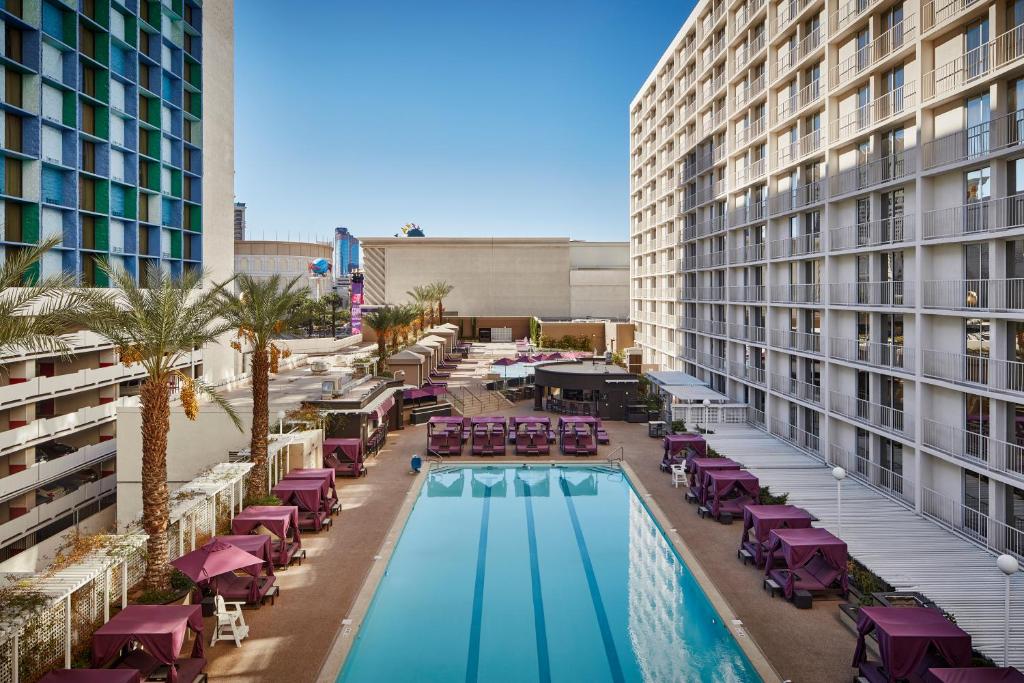 Luxor Hotel
Yes, the same you see the famous movie "The Hang Over". The Luxor it's worldwide famous for their Pyramid, but there are better things: 4 seasonal pools, a Casino of 120,000 square feet with hundreds of tables and natural spa. Rooms are incredible big. From US $72 per night for 2 adults.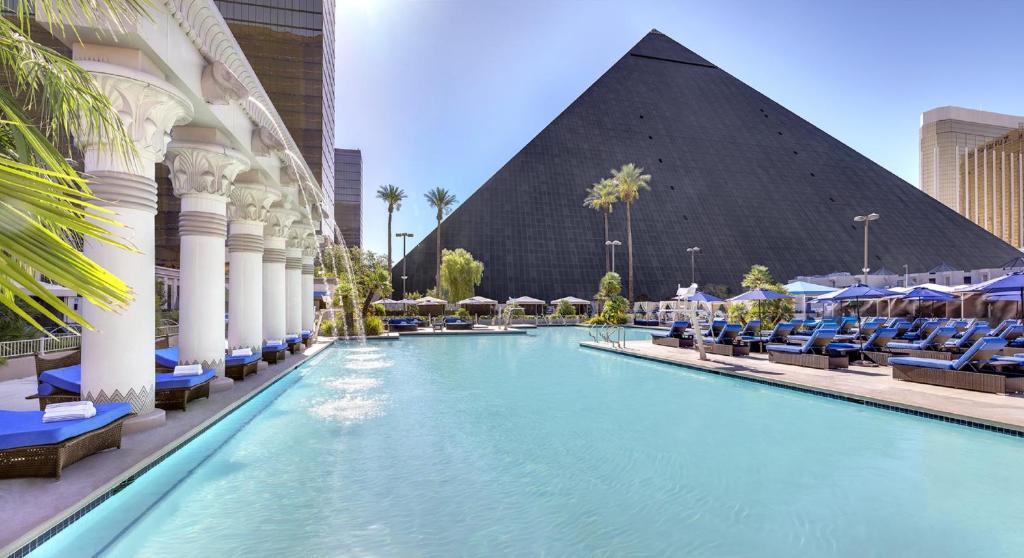 New York New York Hotel, Las Vegas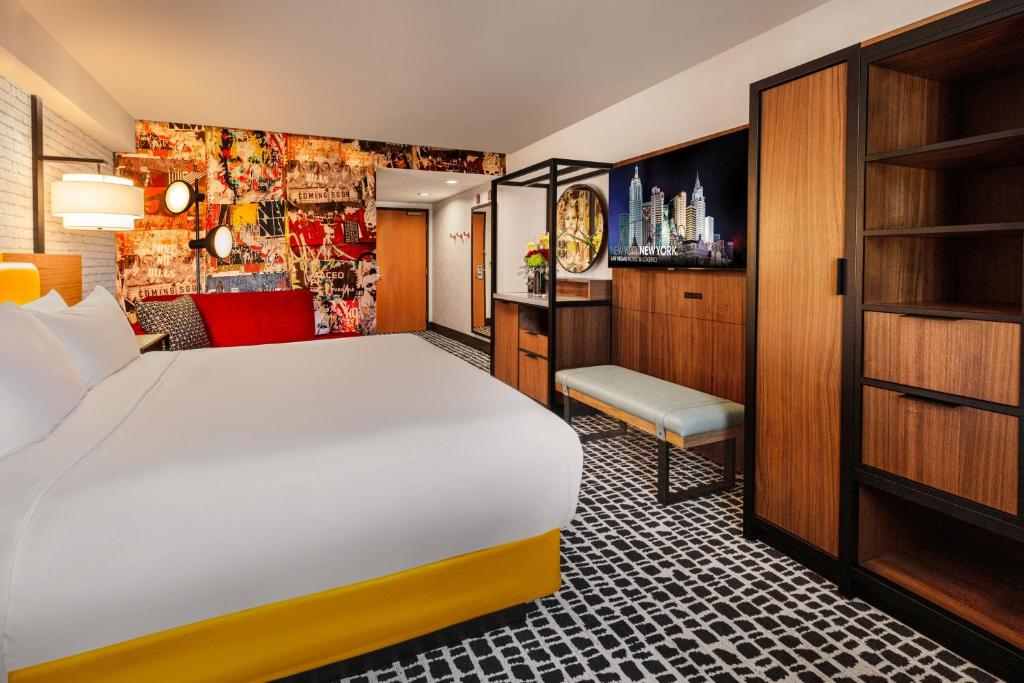 Feel the glamour of a replica of the Statue of Liberty, an state-of-the-art casino and a roller coaster just across your bedroom. T-Mobile Arena is just a 10 minutes walk. From US $119 per night for 2 adults.
Situated on the famous Las Vegas Strip, this tower is connected to Mandalay Bay Hotel. It offers a spa, a shark aquarium within Mandalay Bay, and lavish suites with cable TV. Each suite at Delano Las Vegas at Mandalay Bay has its own private bathroom. From US $159 per night for 2 adults.
Delano Las Vegas at Mandalay Bay
This luxury hotel and casino features celebrity-owned restaurants, an upscale spa, 7 swimming pools, a variety of dining options, a bustling casino with poker, slots, and table games, and entertainment venues including a floating lounge and a popular nightclub.From US $200 per night for 2 adults.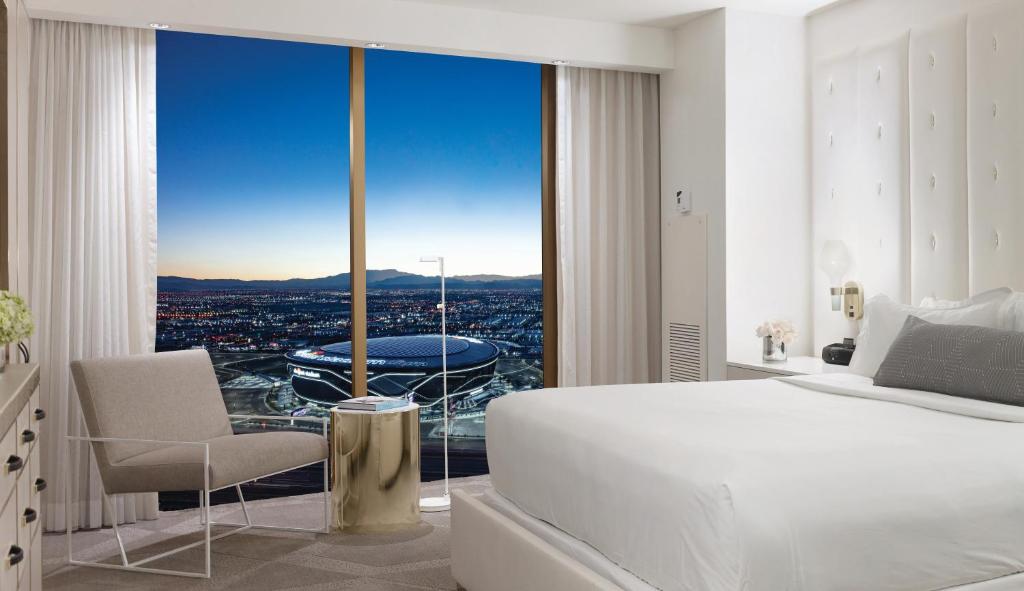 Now you know which are the Hotels In Vegas Strip, remember that prices will change according to holidays. We recommended booking for reservations, but if you want a complete guide to know the best zones to stay, read our article Where to stay in Las Vegas.